Balayage Hairdresser Sydney
Inner West
Balayage Hairdresser | Inner West Sydney
There are so many hair trends around right now – all you have to do is search Instagram using the hashtag #hairtrends and immerse yourself in a visual wonderland of hair. You'll see everything from rainbow-coloured locks to dipped ombré tips.
But do you really want to know what the hands down, timeless classic look is?
Undoubtedly, Balayage.
Here at Petersham Hair Co, we're renowned for our professional and on trend Balayage service. If you're looking for a hair salon in the Inner West that specialises in Balayage – we can help.
Balayage Price List
Get your Balayage appointment so you can sport a carefree look with those luscious sun-kissed locks anytime.
Address: 3/31-33 New Canterbury Rd,
Petersham NSW 2049
From a natural effect to more dramatic


To enhance shades of blonde


"Aneez and the team at Petersham Hair Co are the ones you want to trust with all your hair and beauty."

"Best salon ever. Aneez will go out of his way to help you look and feel fantastic. Add Karen to the mix and you know you'll be looked after with a smile and the utmost professionalism. Best team ever :)"

"Great service right from when you walk in the door! Superb attention to detail on what you want with a cut, colour or blow dry. Highly recommend anyone of the team."


"Had a balayage done by Aneez, it turned out amazing. If I could rate this place a 10/10 I would, had a beautiful and bright environment and the vibes were amazing. Definitely would recommend!!"
Everything You Need To Know About Balayage
What is Balayage?
Balayage is a French word meaning to paint or to sweep. It is a highlighting technique from back in the 1970s that gives a very natural looking effect with less noticeable re-growth lines, compared to regular foil highlights.
It's a free hand highlight technique which amplifies your natural colour contrast while adding in seductive darker or lighter hues.
If you want that natural sun-kissed highlight look, then Balayage is for you.
We would describe the Balayage look as:
Beautiful
Powerful
Confident
Stylish
Before you go ahead and get yourself a Balayage highlight, you need to know a few important things about it.
Here is a brief Balayage guide that you should go ahead and read so that you know if it's the best choice for you or not.
Let's get into this!
How Do You Know its Right For You?
If you're thinking about a natural and elegant highlight technique, then the Balayage technique is the perfect one for you.
This technique works on every hair colour or hair type. It doesn't matter if your hair colour is brown, blonde or blue because Balayage suits every hair color. Balayage is extremely low maintenance which means you don't have to rush to the salon every month for a touch-up.
You may be thinking: what makes balayage different to regular highlights? Think of balayage as the 'less is more' approach to your colour: a low-maintenance solution that eventually grows out with your hair.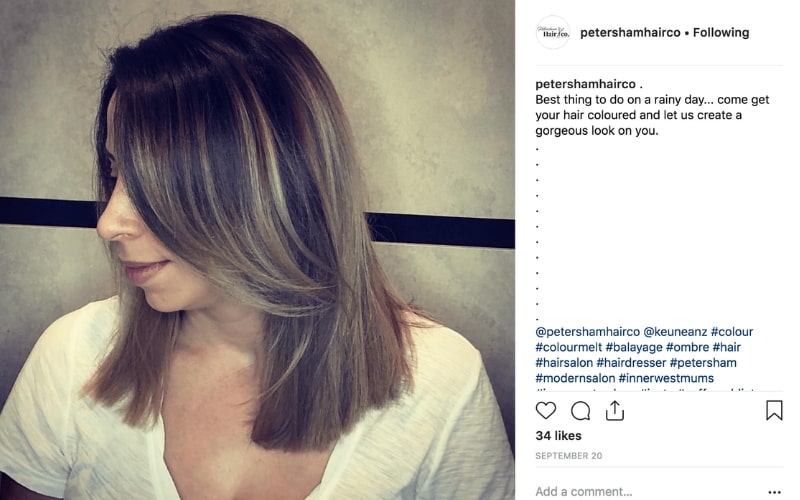 Image: Balayage on straight hair example from Petersham Hair Co on Instagram.
How is it Done?
Balayage is an easy method that does not require any foil or caps in the application process. The colour is applied by hand to the hair. The technique gets its name by its method, which is, applying the colour, then sweeping it down to the length of the hair with a brush or hands.
Balayage Video Tutorial
Watch this video by Schwarzkopf Professional: How to achieve a stunning balayage look

Caption: Jack Howard at Schwarzkopf gives a step-by-step look at how you can achieve a stunning balayage look using BLONDME. You too can create a look that simply owns the spotlight with our professional balayage service!
What is the Difference Between Balayage and Ombre?
The word 'ombré' means to shadow.
It is a hair dying technique which requires the top of your head to be of a darker colour and then gradually fades down to the length of your hair.  With the ombre technique there is still a noticeable division of colour – from dark to light or light to dark. The tips have 100% coverage too.
Read more about the difference between ombre and balayage here.
Balayage aims for a more lived-in natural feeling which gives an authentic look as it allows your hair to meld darker and lighter tones together.
Why Should You Get a Balayage?
If you're looking for an effortlessly natural-looking hair transformation, then you should definitely go for the very stylish and popular Balayage.
It makes your hair look like it's naturally faded by the sun. It looks different on every hair length and allows you to make a statement is your own unique way.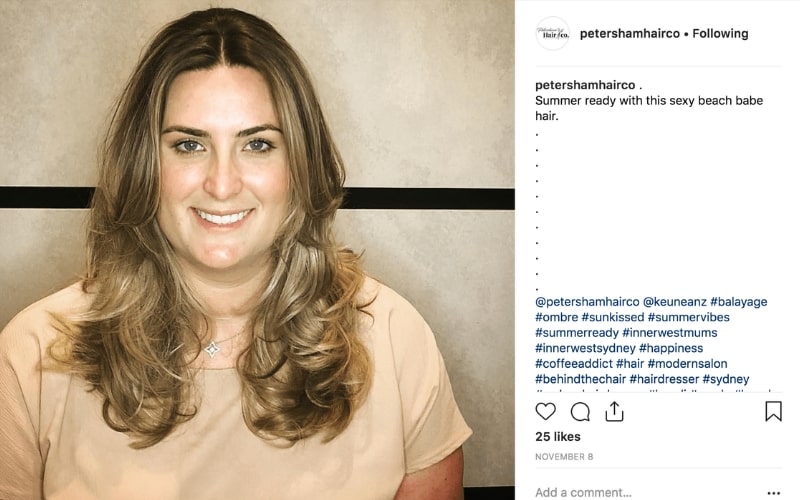 Image: Sexy summery Balayage example from Petersham Hair Co on Instagram.
Best Balayage Highlight Shades You Should Try?
You can rock a Balayage on any hair colour, trust us.
There are many fashion colours that would make your Balayage look even cooler:
Pearly
Peach
Rose quartz
Rose gold
Various shades of blonde, caramel and brunette.
Is it Suitable for Every Hair Type?
Yes, it indeed is. As it is a versatile technique, it will suit any hair type or length. Whether they're curly, wavy, or straight, a Balayage can add life to every hair type.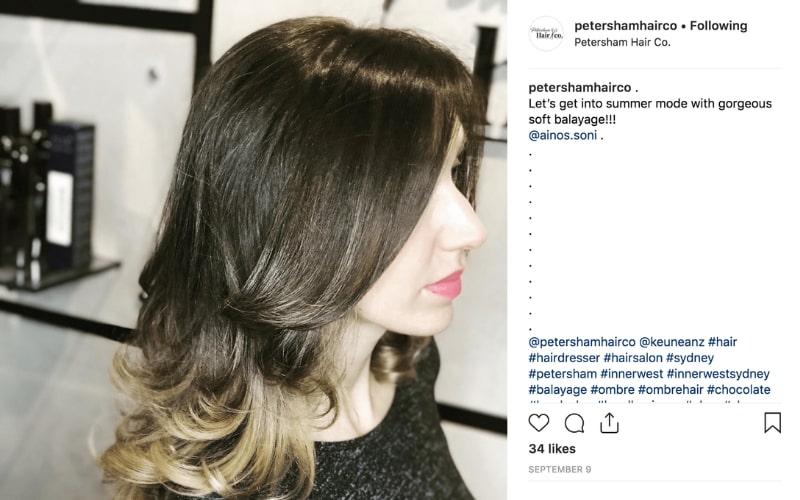 Image: Gorgeous soft Balayage example from Petersham Hair Co on Instagram.
Wrap-Up
Now that you know about all these tips, tricks and precautions, you can easily get a Balayage.
You can view more amazing hair inspiration on our Instagram account here.
So, what are you waiting for?
Service Areas
We proudly service Petersham, Lewisham, Stanmore, Dulwich Hill, Leichhardt, Enmore, Marrickville and much of the Inner West.
Balayage Hairdresser Inner West Sydney | Petersham Hair Co
Are you looking for a balayage hairdresser? Our team of professional and internationally trained senior stylists will craft a unique blend of tones to enhance your hair's natural beauty. Rest assured, we'll consult with you to choose the perfect colour placement, enhancing your skin's tone and complexion.
Get your Balayage appointment so you can sport a carefree look with those luscious sun-kissed locks anytime.
Phone: (02) 9564 1729
Visit Our Salon
Come and see why our reviews are so good – we just love our clients!