Top 3 Curly Hair How To's
Whether you are already sporting a whole head of curly hair, or want to prepare for when you finally get that dream perm, knowing the how-to's will make sure your hair is always looking gorgeous and healthy!
Read on to learn more about your hair, as we share our top tips on styling, maintaining and caring for curly hair!
How to style curly hair
With the right tips, styling curly hair can be as easy as straight hair – and even better when you take the fierce uniqueness of curly hair into account. We understand that letting your curly hair out may look a little 'much' at times, so here are a few easy styles to help you beautify your hair, while also showing off your curls!
Braids
Braiding your curly hair is one of the best ways to keep your curls intact, while also taking their wild appearance down a notch. The amazing thing about braids is that you can use as much of your hair or as little as you want, while also starting them literally anywhere! From braided headbands to basic dutch braids, there are a variety of styles you can choose from that are all simple to learn as well!
Victory curls
Having grown popular in the mid 1990s, victory curls are a simple yet elegant way to style your hair. They are a great way to keep your hair out of your face, while also still achieving that feminine hair-down look. To style your hair with victory curls, simply part your hair down the middle, take a section of hair from both sides, twist them and then pin them back with bobby pins.
Topknots
Topknots are a look only those with a full head of curly hair can pull off. Reason being, straight hair is often too loose to maintain the voluptuous bun on the back of the head. Take advantage of your curly hair and keep your hair neat and tidy with a topknot! For those who want to fancy it up a bit, you can even incorporate braids into your topknot.
How to look after curly hair
Want to start taking care of your curly hair but don't know how? Get rid of that frizziness but keep your hair glossy and full? Here are a couple of must-use tips to help you look after your hair!
Hydrate your curls
The biggest perpetrator when it comes to frizzy curls is dry hair. In order to keep your hair from getting too frizzy and fragile, make sure to hydrate your curls regularly. Applying hydrating creams and other curly hair products with wet hands to your hair, straight out of the shower, can help you retain your curls while also preventing any crush. If you're feeling experimental, you can also try 'cocktailing' products, whereby you mix two or more hair care products together so that they are more effective for your curls.
Invest in a slow dryer and diffuser
Oftentimes, we forget that most hairdryers are actually designed for styling and taking care of straight hair. In fact, your ordinary hair dryers can actually be harmful to curly hair, as are too harsh and end up damaging your hair. Due to this, it may be worthwhile to invest in a slow dryer, designed to apply heat without the speed for curly hair, or a diffuser.
Get a dry cut every two to three months
Getting your hair trimmed regularly keeps your curls looking and feeling healthy. Prevent those split ends from ever coming back by having them professionally snipped off every eight to twelve weeks!
How to maintain curly hair
Here are our top tips for those who do not have naturally curly hair, but want to maintain their curls for an extended period of time!
Minimise hair brushing
Brushing your curly hair too often will unfortunately straighten it out and take away your curls. Although it is definitely healthy to brush your dead hair away, minimise it or brush gently to prolong your hair's curly state. Also when brushing your hair, remember to brush from the bottom up. This way, you can untangle your knots as efficiently as possible, without accidentally breaking off pieces of your hair.
Use leave-in conditioner
As we mentioned before, hydrating is extremely important when it comes to de-frizzing curly hair. Never skip conditioner and use a leave-in one whenever possible. Like skincare masks, leave-in conditioners will ensure your hair can absorb all of the product's hydrating effects while also providing your hair the nutrition it needs!
Avoid sulfate curly hair products
Sulfates are often used as cleansing agents in shampoos – however, can be extremely harmful to curly hair. As curly hair tends to be dryer than the average, sulfate can end up stripping your hair of its natural oils and result in your hair becoming brittle or frizzy. Make sure to avoid sulfate hair products whenever possible!
Curly hair, whether natural or not, can add character to your appearance, in a way that straight hair can never do. Show off your curly hair with our how-to's and start raking in all those well-deserved compliments!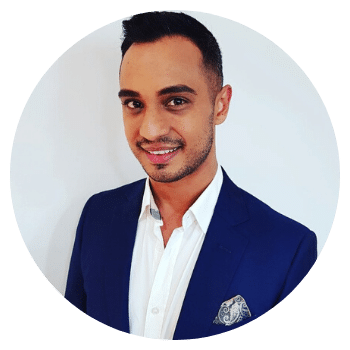 Aneez Aslam is owner and founder of Petersham Hair. Aneez is a senior stylist with over 20 years of experience having worked in London, the USA, New Zealand and Australia. He has styled for photo shoots, magazines, catwalks, films and weddings.
https://petershamhairco.com.au/wp-content/uploads/2021/05/curly-hair-tips.jpg
321
845
Aneez Aslam
https://petershamhairco.com.au/wp-content/uploads/2021/02/PHC-Logo.png
Aneez Aslam
2021-05-07 18:22:51
2023-07-13 10:39:25
Top 3 Curly Hair How To's