Whether you have thick or thin hair, a new hairstyle can always brighten up your day. For those with thin hair in particular, we've prepared our list of flattering hairstyles for you! The best advice we can offer is to try blunt cuts with minimal layers, as layers will make your hair look thinner.
From short and sweet cuts to long and elegant hairdos, you're sure to find something you like from our list below.
Party-tastic Looks
One of the biggest advantages of having thin hair is the ability to either go big, or to easily shape into a volumise style. People with long and thin hair can use a volumizing product to create that party look without looking too 'over the top'. It's time to take advantage of these products and spice things up a bit for your upcoming parties and other special occasions!
We also recommend Schwarzkopf Powder Cloud product. It offers a flexible texture with a naturally rough finish. You can build into the hair for a root lift, volume and subtle matte texture.
Iconic 1920s Bob
The iconic bob from the 1920s is a great party look for any grand occasion, especially if you want to appear elegant and distinguished. While not so much as a 'big' hairstyle, the 1920s bob certainly makes for a memorable look at any party. Having made its way into pop culture through visual renditions of The Great Gatsby, the wavy bob hairstyle looks best on those with thin hair.
The hairstyle is characterised by loose waves in a faux bob, usually maintained with hair mousse, gel or other thickening and sticky hair sprays. To make your look more memorable, you can even leave a curl of hair on your forehead and make sure it retains its shape with more gel and mousse.
Big and Bold Hair Extensions
Heard the horror stories of hair extensions looking too unnatural and fake? Don't worry, as long as you have thin hair and are visiting an experienced hair stylist, hair extensions will only improve your party look! By thickening and volumising your hair, hair extensions are sure to be a welcome addition to your thin hair.
For a big and bold look, consider using different shades of tape in hair extensions to add dimension to your hair, as well as some crazy colours such as trending pastels and unique metallics.
Have a look at our tape hair extensions page here.
Daily Hair Dos
Parted Bangs
A throwback to the 2000s emo days, parted bangs are a trending daily hairstyle among those with thin hair. A parted hairline is the go-to for people with thin hair because parted hairlines make your thin hair look fuller. Side bangs also frame the face nicely, and can make any hairstyle look thicker than it actually is – an important feature for hairstyles with thin hair.
Pixie Cuts
Pixie cuts are ideal for those who want to look fierce and sharp, with a smudge of daintiness and delicacy. Pixie cuts are easier to manage for those with thin hair as opposed to thick hair, and often look better with thin hair as well due to the choppy and cropped nature of it. Simply brush through it a few times in the morning and your chic pixie cut will make sure you look good for the rest of the day!
Professional Cuts
Sleek Up-Do
If you're looking for a professional haircut fit for important presentations and networking events, the sleek up-do is a great option to help you make an impression. Similar to party hairstyles which allow you to use gels, creams and mousses, the sleek up-do utilises a combination of your thin hair and sticky hair products to help pin your hair down and make it appear neat and tidy. You can pull your hair into a low ponytail or a bun as well to keep it out of your face.
Don't let your thin hair stop you from experimenting and trying out new looks! Know that there are many hair styles which work even better on thin hair, and try them out on a variety of occasions for yourself!
Be sure to try out our wide variety of hair styling services to help you make the most of your thin hair!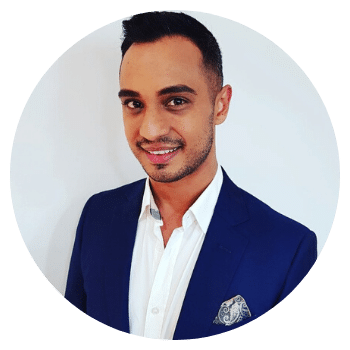 Aneez Aslam is owner and founder of Petersham Hair. Aneez is a senior stylist with over 20 years of experience having worked in London, the USA, New Zealand and Australia. He has styled for photo shoots, magazines, catwalks, films and weddings.
https://petershamhairco.com.au/wp-content/uploads/2021/06/thin-hair.jpg
321
845
Aneez Aslam
https://petershamhairco.com.au/wp-content/uploads/2021/02/PHC-Logo.png
Aneez Aslam
2021-06-12 14:20:18
2023-07-13 10:39:21
Top 5 Hairstyles For Thin Hair